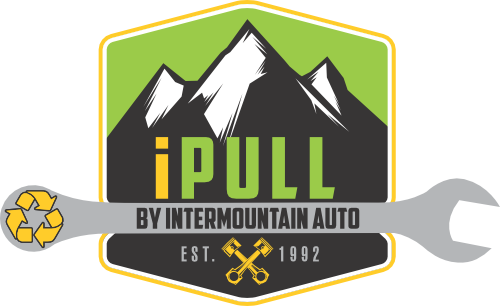 I-Carry Sale 2015

Here at I-Pull we want to thank the community for supporting us, and have a fun sale at the same time. The pick-and-pull or self-service type of yard was new to the area and it takes a little getting used to. We already have many great customers that come in every week for the projects they have going on. We always charge a flat rate for parts by type, but in this sale we're charging a flat rate for all-you-can-carry. You'll still pull the parts yourself, but our creative customers will find ways to stack, fit, and haul as much as they can for extraordinary deals. So bring your buddies, buckets, backpacks, and bins to load up stuff however you want, as long as you can carry it. Below are the videos from this event.


Update: Lucas passed away April 11, 2016, our best wishes go out to his family.
Lucas Hammer is a 9 year old boy who has recently been diagnosed with an agressive form of brain cancer. Dealing with cancer is never easy, but it is difficult to watch somone young with so much more life ahead of them struggle with this horrible disease. We will be donating 100% of our I-Carry Sale proceeds from Friday September 18 to the Hammer family to help them with the expenses they are about to have. They are hoping to get him accepted to St. Judes Children's Research Hospital which has the best survival rate for children with agressive cancers like this. More information about their situation can be found at Lovin' Lucas on Facebook.


Between our sales on Friday and donations from Friday and Saturday, we were able to raise $3661.33 for the Lucas Hammer family. Many customers said they came in specifically on Friday so that their purchase would go to the Hammer family. We knew we had great customers before, but this proves that our customers are some of the best around. If you missed the sale and still wanted to donate, you can do so at Zion's Bank. Tell them you want to deposit into the Lucas Hammer Donation Fund and they'll help you out.


I-Carry 2015 Videos