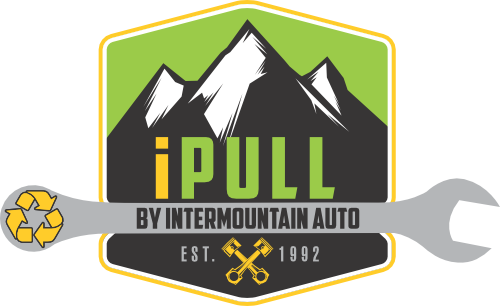 Plan your Pull
Know which part(s) you need, it can be helpful to bring the broken part(s) for reference.
Bring cash for the $2/person entrance fee.
Check the Pricelist and bring any parts you are replacing that have core charges to reduce your cost.
Get interchange information in the office to expand your options, some parts are used on several vehicles.
Familiarize yourself with the yard map to help you find the vehicles you want to check.
Wheelbarrows,engine hoists, and manual tire break down machines are available for use free of charge, bring any other tools you'll need.
Take only what you need. Assemblies may have several connected parts that have separate charges.
Safety
Nobody under 16 will be permitted in the yard, child care and waiting rooms are not available.
We recommend personal safety equipment like gloves, boots, and safety glasses
Only hand tool and battery-powered power tools are allowed
No jacks allowed
No cutting torches allowed
Pets and alcoholic beverages are not allowed
Return Policy
You may return a part up to 30 days after purchase with a receipt for store credit, parts must be marked so it is your responsibility to get parts marked before you leave
Parts with core charges may be returned up to 15 days with receipt to recieve a refund for the core charge
FAQ
What is a self-service yard?
It has all of the same parts at a great price. Because you do the work of pulling the part, you save substantial amounts, often paying only a fraction of what you would normally pay at a full-service yard.
Why is there an entrance fee for the yard?
The fee covers small parts like bolts, screws, and clips. Other than that, it is used to maintain the equipment we provide like wheelbarrows, engine hoists, and manual tire mounting machines.
What if I don't find the part I'm looking for?
Didn't find what you need? Let our cashier check for you as you are leaving. If it is in stock at our full-service yard, your $2 entry fee will be credited towards your purchase there.
Why pull the parts myself?
By doing the labor yourself, you only pay a fraction of the cost that you'd pay at a normal yard.
What if I forget my tools/gloves/flashlight?
Some basic tools and equipment will be for sale but it is best to bring your own.
Why are there core charges?
Some parts are rebuildable, have valuable components, or have fees due to regulations, and will receive a refund of core charges even if they do not function.
Will you buy my junk car?
Yes, we pay more if you bring it to the yard, but we can tow it for you if you can't move it.
Can I pay you to pull the parts for me?
No, we don't pull parts here but our full-service yard in Rigby can help you with ready-pulled parts or assitance in ordering parts.
Can you check if a part is available to be pulled?
To keep our prices as low as possible, we do not have employees available to do part checks.
Can I buy cars from you?
Once a car is in the yard it can only be sold as parts.